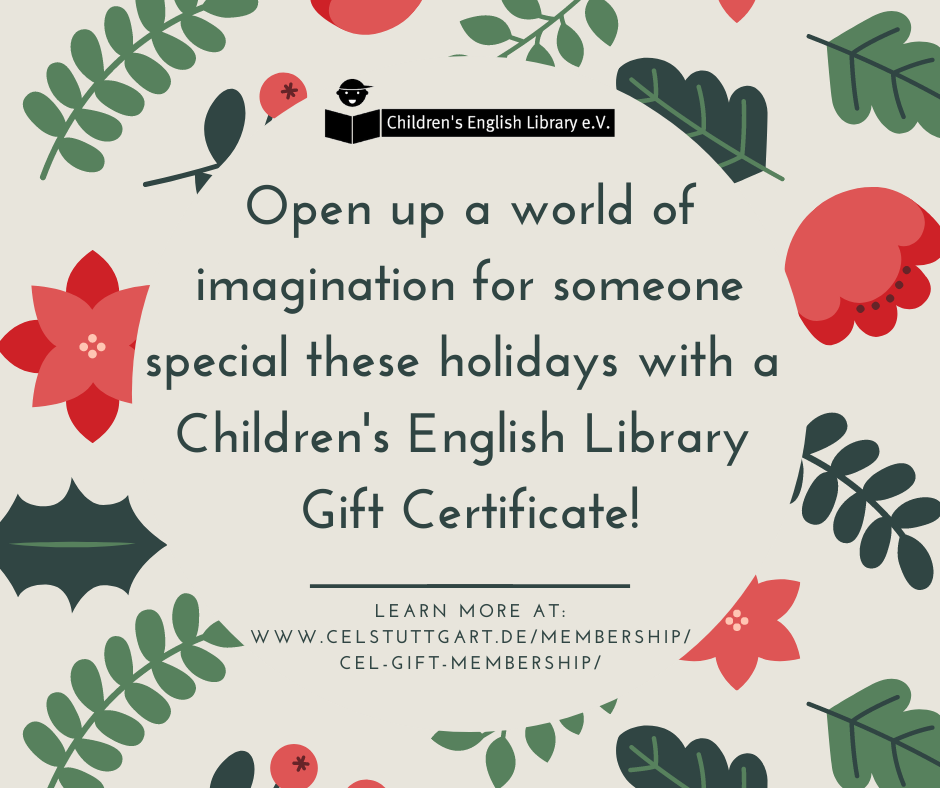 ---
We are currently operating limited opening hours for the borrowing and returning of books and other items.
Please check the website to ensure we are open before leaving home.
We will continue to offer Virtual Story Time for members who can't make it to CEL.
The following rules will apply:
CEL Corona Prevention Measures – whilst in the library…
Facemask covering nose and mouth must be worn at all times
Hands should be disinfected before entering the library
Only members are allowed in the library.
All members must give their name and membership number on arrival which will be logged so that we know who has been in the library when.
Only two families are allowed in the library at any one time
Social distancing must be maintained – children must remain with their parent(s) and a distance of at least 2m be kept between families
Only one family is allowed to wait in the lobby
The library is open for borrowing and returning books ONLY
Reading on the sofa/floor is not allowed
There can be no activities
The library may not be used as a meeting place with other families
The kitchen area is out of bounds
The toilet may be used by you MUST thoroughly clean it after use with the materials provided and sign to say you have done so.
Please help us keep our volunteers and members safe by abiding by these rules.
Thank you.
New members must return their membership form and transfer their membership fee in advance of visiting CEL.  They will be notified when their account has been created and when they can start to visit the library.
Best wishes and keep well,
The CEL Board
The Children's English Library (CEL) provides a wonderful way for children to immerse themselves in the English language and culture right in the centre of Stuttgart.
CEL is a unique institution, offering an English-language environment where families can meet, join in activities, borrow books, make new friends, and use or practise their English.
CEL is run by volunteers and funded by membership fees and donations.
We request that all those who come through our doors put into practice whatever English they have in order to create an English language space so that the children do not to take the easy option of slipping back into German.
Please note: CEL is run by volunteers for the benefit of our members, groups may only visit CEL by prior appointment.