World Book Day – read around the world with us on March 7!

Open a book, turn a page – and be whisked away to another time and place. Books truly are a window to the world. Experience the joy and power of reading with us as we celebrate World Book Day on March 7 at the library:
Explore our collection of over 8,000 titles and media items

Hear readings of selected stories from around the world throughout the afternoon

Take the story further with fun crafts and activities – including an oversized banner everyone can help create and decorate

Treat yourself to some goodies at our cake stand… because it's no fun reading on an empty stomach.
World Book Day runs from 1-4pm, while the library will remain open until 5pm. So you'll have plenty of time to return, renew and check out books. Hope to see you there!
Holiday Closing
CEL will be closed on Saturday 22nd February and Saturday 29th February due to the school holidays. We will be open on Friday 28th February as usual.

Friday Fun – Friday 28th February – Cupcake Topper Decorating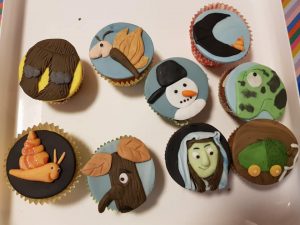 A special school holiday Friday Fun for Kindergarten and School Age children. We will be creating cupcake toppers for you to take home and decorate your own cakes. Come and try your hand sculpting in fondant. Please bring a flat bottomed container to take your creations home with you. Stories at 15:30 – crafting thereafter.