… Is there room in the library for a child like me?"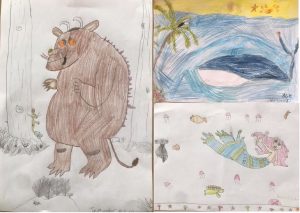 Did you guess our featured author on the CEL Open Day on October 19?
It's Julia Donaldson, author of The Gruffalo, Room on the Broom and over 182 other published works! Join us at the library from 10am to 4pm for all kinds of fun including:
– readings and songs
– crafts and games for all ages
– a scavenger hunt
– a cake and drink stand
Everyone is welcome to dress up as their favorite character – we can't wait to see yours!