Dear Members,
The Summer School Holidays are here and CEL will be open on a limited basis.
We have volunteers for Friday afternoons from 2:30-5:30 pm on July 30, August 6, and August 13.
We are still looking for desk volunteers to work for the remainder of Fridays in the school holidays. If you are trained and can help, please, add your name to the doodle.
Without volunteers, we are not able to be open.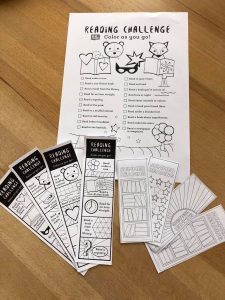 Don't forget about our Summer Reading Challenge! Reading bookmarks and logs are available to pick up at the front desk!
ADVICE NEEDED
As part of our investigation into options for replacing our current library system, we would like to hear from any of our members who have experience setting up Windows Web Server and a VPN on a Windows 10 PC.
(Or if you can write front end GUIs for SQL databases and have lots of time ⁠🙂⁠)
Please e-mail info@celstuttgart.de if you can help.
We wish all our members a health and safe summer holidays,
The CEL Board