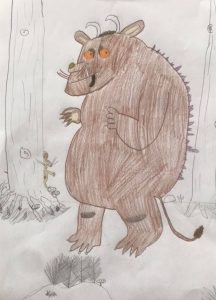 And as they gazed, they sniffed and sighed.
"The library is big and the world is wide!
How I long to play!"
Said the children that day.
Not long now! The CEL Open Day is just around the corner – October 19. Join us from 10am to 4pm for games, songs, crafts, readings and fun throughout the day as we celebrate the contribution Julia Donaldson has made to children's literature.
(Our CEL Open Day posts have featured slightly adapted verse from The Gruffalo, Room on the Broom and The Snail and the Whale. Did you catch it?)
See you soon!
This Friday…
FRIDAY FUNTIME
We'll be making tissue paper kites this Friday at the library to celebrate the gusty autumn weather. Join us for this fun activity!
Book from 330pm, activity straight after.
NB: I WILL be handing out some fun-size chocolates because i simply cannot figure out any other way to make kite tail bows – trust me, i thought about it heaps – chocolates will be necessary 😋
Hopefully see you there!